I don't know if I've ever mentioned that my husband is a movie buff, but he is. He watches
so
many
movies and TV in general. He loves it. It's his thing. Therefore, I've seen more than my share of movies (good and bad) during our relationship. August seems to have been a real kicker for me, so I wanted to share the movies I've watched and my experiences with them.
Teenage Mutant Ninja Turtles
A reimagining of the original Teenage Mutant Ninja Turtle movies, reporter April O'Neil is looking into a local crime organization and gets saved by mutated turtles who intended to not only save her, but the entire city of New York.
Starring: Megan Fox, Will Arnett, and William Fichtner
This seemed like a must watch from the second the trailer aired. With the Turtles boasting a new, unique look to them and a humor-packed preview, I was beyond excited.
Unfortunately, the movie was a little dry and predictable for my taste. All of the funnies seemed to have been left in the trailer with nothing to look forward to in the actual movie.
As expected, the story line was predictable, but not exactly the same as the original Ninja Turtles'. Therefore, they surely upset a few hardcore fans.
We did take our 8 and 4 year-old and our newborn. The boys loved it and were zombie fighting ninja turtles (yes, my boys were cross over some other favorites) for a few days following the movie.
Rating: 6/10
Blended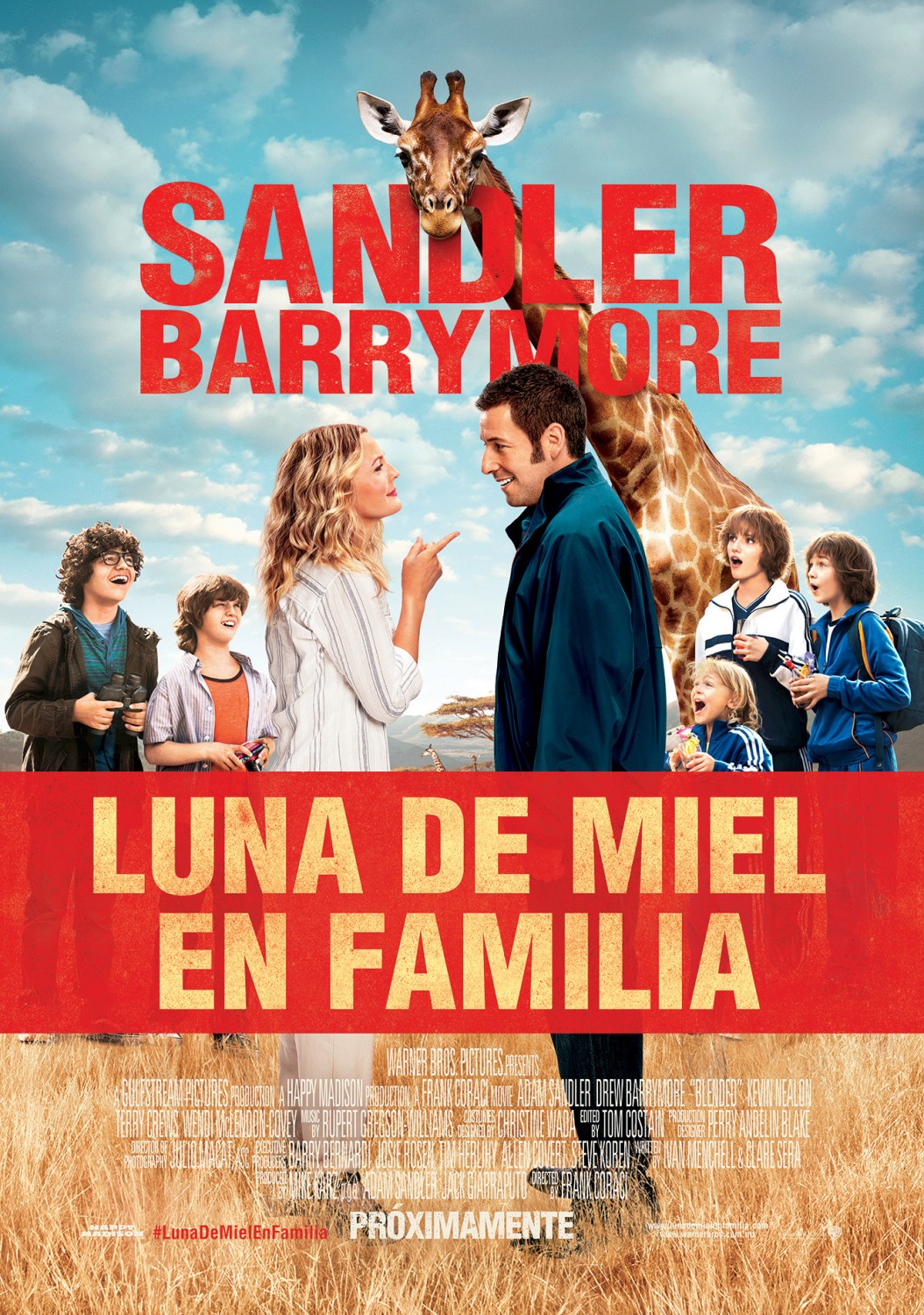 A story two parents who have an awful blind date and then are forced together with their separate families on spring vacation.
Starring: Drew Barrymore and Adam Sandler
Drew Barrymore and Adam Sandler have great chemistry, yet again! I laughed so hard I was brought to tears by this romantic comedy of two radically different single parents who just can't seem to get away from each other, no matter how hard they try.
We watched this as a couple and it was everything we hoped it would be. It was appropriately funny with just enough romance. We were disappointed to only have rented it and will definitely buy it soon!
Rating: 10/10
Leprechaun: Origins
Another re-imagining of an old favorite, Leprechaun: Origins promises to be more scare and gore minus the funny of the other Leprechaun movies. Two couple travelling through Ireland are about to discover a small village's dark secret.
Starring: Brendan Fletcher, Melissa Roxburgh, Andrew Dunbar, and Stephanie Bennett.
I was not looking forward to this movie. My husband was boasting how scary it was going to be, and I expected to spend most of the time with my head buried in his chest. Instead I spent the entire movie waiting to be that scared. To say it was a huge disappointment to both of us would be about as accurate as I can get.
We expected much more from this movie, but maybe the Leprechaun story just doesn't exist without that funny, demented, evil Leprechaun from all the other movies. Personally, I think there is no wow factor and they could have done so much more with this.
Rating: 3/10
The Expendables 3
The Expendables must take down an international arms dealer, who just happens to be an old friend-turned-enemy of Barney's that everyone thought was dead.
Starring: Sylvester Stallone, Mel Gibson, Wesley Snipes, and Jackie Chan, among others.
We couldn't wait to go see this movie, and we lucked into being the only two people in the theater! How great! Anyway, the movie was another action packed win in our book! My husband even speculates that they've set the stage for the next generation of Expendables with this one.
Rating: 8/10